Illinois HS Basketball News: Issue 9
Week of August 15, 2020
As schools and fall sports start up around the state, and college programs get back to campus, basketball news slowed down a bit this week after a pretty hectic month.
Still, we had major news from one of the biggest prospects in the state, a handful of commitments, a stream of recruiting news, and lots of random basketball stories from around the state. And I'm trying out the logo: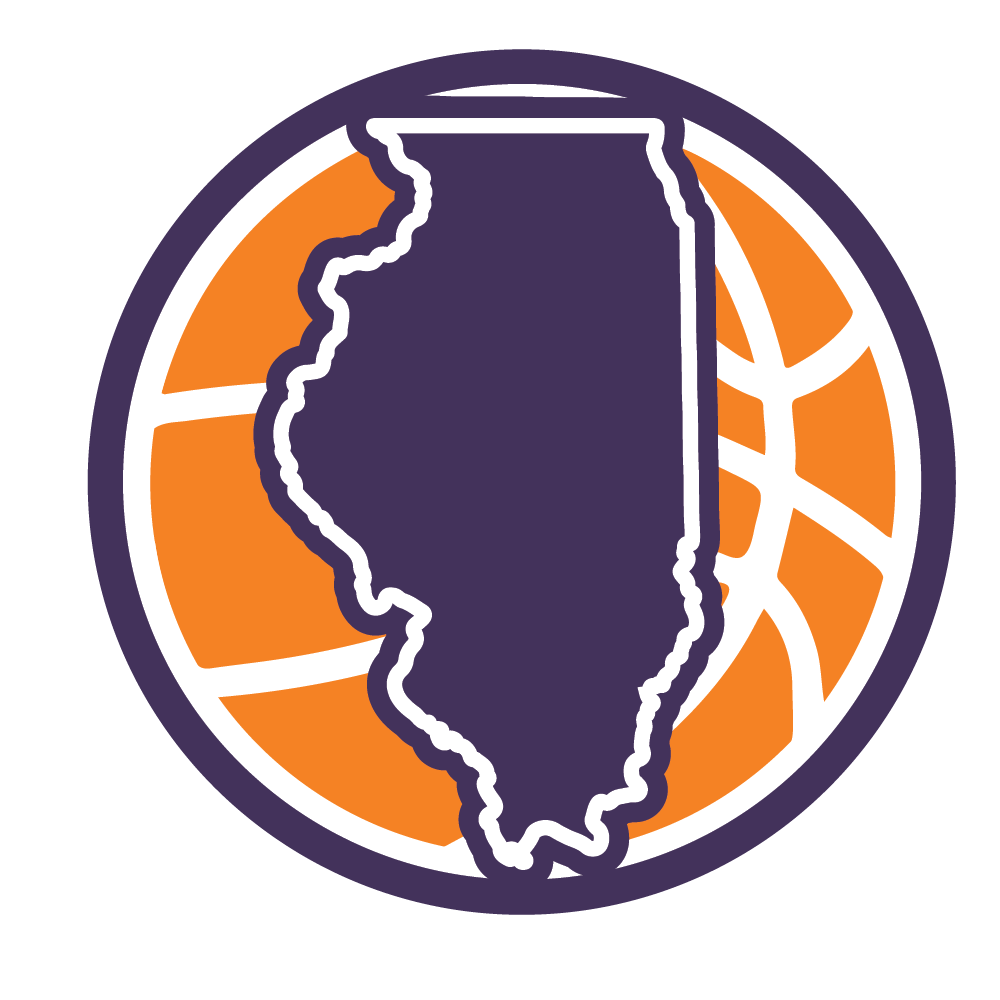 Reminder: To send me stories or recruiting news, find me on Twitter or email rudnik.jakub@gmail.com. And if you like the newsletter, please share with others who would like it!
Let's get to basketball!
Bryce Hopkins, Available
There's a new top available recruit in Illinois.
Fenwick 2021 forward Bryce Hopkins announced on Twitter this week that he has opened his recruitment back up after verbally committing to Louisville in November 2019. In May the program was accused by the NCAA of multiple violations, and there was speculation at the time that it could affect Hopkins' commitment. Hopkins told 247 said that uncertainty over the penalties played a large role in his decision.
Since the announcement, Hopkins has already received offers from Michigan, Notre Dame, Oregon and Providence. Before his commitment he held offers from Illinois, Indiana, Wisconsin, Iowa, Kansas and others.
Even at this stage in the recruiting cycle, Hopkins will have no shortage of options. He's an unquestioned top-50 prospect nationally — ranked 32 by ESPN, 34 by Rivals and 41 by 247 — and a top-two player in Illinois for 2021 (Rolling Meadows' Max Christie is ranked higher by all three).
Hopkins is one of the most physically dominant players I've seen at the high school level. Listed at 6-6 210-to-220, he moves like a modern wing but can bang like a traditional power forward. In their matchup at the January 2020 When Sides Collide, Hopkins finished with 37 points and 14 rebounds, while Christie had 31 points and 6 boards. Christie, a 6-6 shooting guard, gave up tons of strength to Hopkins.
Hopkins still has the handle to take wings off the dribble, three-point range and elite hands on the glass. I also watched him at the sectional semis against Westinghouse; he scored 37 and added 12 boards, with Westinghouse players hammering him every time he went inside. Every game he plays he's a threat to posterize someone.
At the college level, Hopkins' strength won't be as overwhelming as it is in high school, but I still think he'll be stronger than nearly everyone he matches up against, especially as the game has gotten smaller. He's going to be a real pickup for whatever program he goes to.
More stories on Hopkins:
Commitments
Transfer News
COVID-19 News and Stories
Boys Recruiting News
Girls Recruiting News
Coaching News and Stories
Illinois Players in the Pros
Illinois Players in College
Team and Player Rankings
Other Stories